About Indexing Conveyor Systems
Indexing conveyor systems, sometimes called positioning conveyor systems, are used in a variety of applications where an item must be moved to a specific location or moved a precise distance. In production lines, indexing conveyors automatically move products through the production process in a series of steps to create a finished product. This automation helps to increase the efficiency of the production process.
Increase efficiency in production and streamline your processes while reducing human errors and manual labor with an indexing conveyor system by R&R Manufacturing.
Manufacturing Standard & Custom Conveyor Systems
R&R Manufacturing offers both standard and built-to-order indexing conveyor systems as well as transfer conveyors and loading conveyors for sale. As a leading fabricator of custom automation systems, we also design and manufacture automated conveyor systems to meet specific applications. There are no limits to what our highly experienced design and manufacturing team can accomplish. We welcome a challenge.
Standard Roller Chain Indexing Conveyors
Our standard base model indexing conveyors with heavy-duty roller chains are designed with high production in mind and manufactured with the highest quality. The durable design minimizes maintenance and user-friendly controls make operation easy.
Standard Indexing Conveyor Features
Heavy-duty conveyor roller chain with hardened pins.
Wide v-cart design to ensure the pipe or other material is contained in roller during movement with sawtooth design to minimize paint marking.
Hydraulically  or Electrically driven.
24vDC user controls and E-Stop circuit.
Optional Features
Touch Screen HMI.
Ethernet Connectivity.
Auxiliary Machine Interface.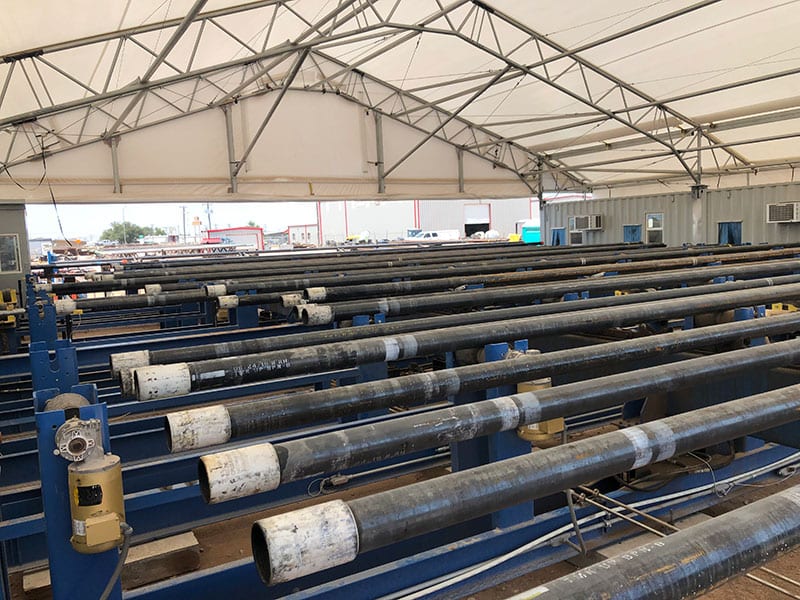 Building and Service Requirements
Electrical:
230/480v, 3ph, 50/60 Hz, Others by request
Work area as per layout drawing 40100.117
Customer responsible for all service terminations & building modifications
Signed installation agreement, if applicable
Get A Quote