R&R Manufacturing

Custom Automation
Equipment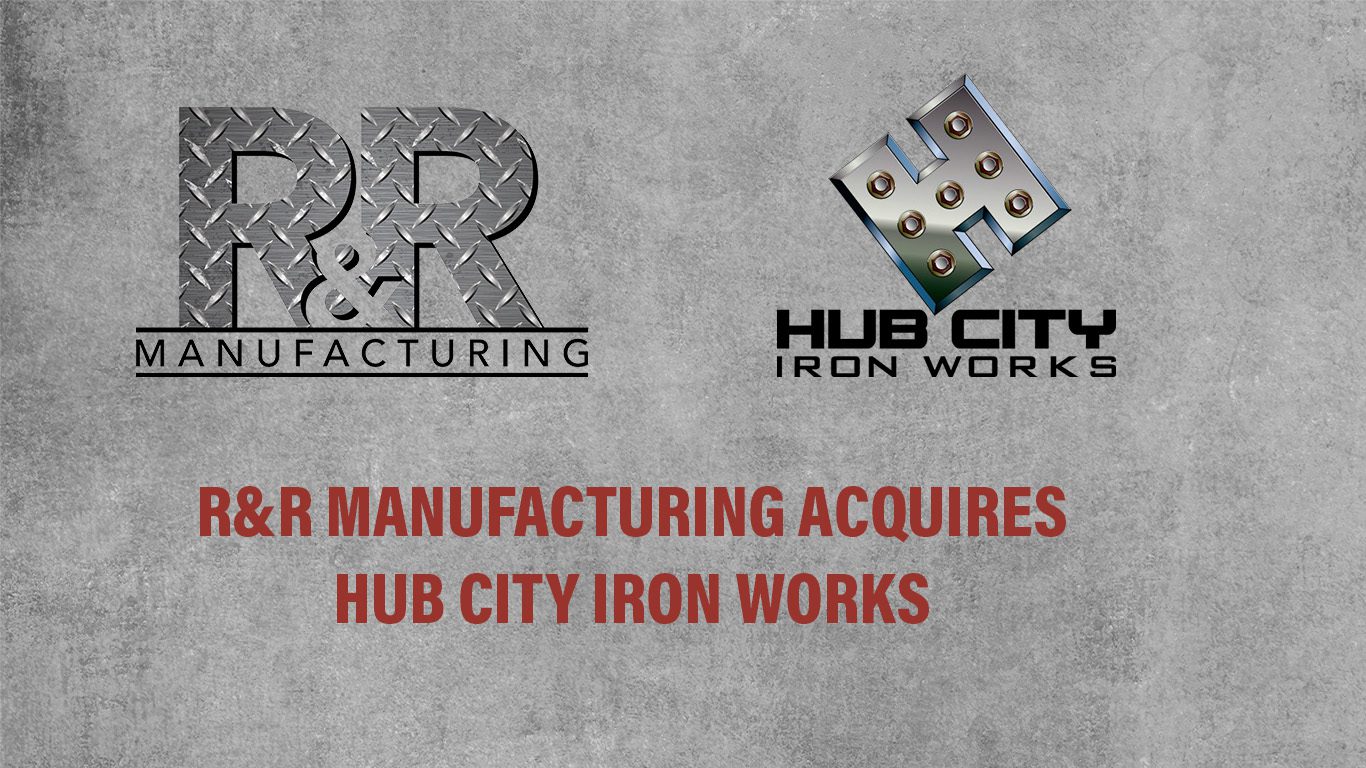 We are thrilled to share the news of R&R Manufacturing's acquisition of Hub City Iron Works, an esteemed company that has been at the forefront of innovation in oilfield handling equipment since 1957.
 
This strategic alliance brings together R&R Manufacturing's renowned manufacturing and automation capabilities with Hub City Iron Works' pioneering approach to oilfield handling equipment. Our vision is to combine the best of both organizations, enhancing our product offerings and setting new standards in the industry.
 
Hub City Iron Works has a rich legacy of quality and innovation. Their accomplishments have significantly impacted the industry and their pioneering spirit will continue to influence the future of R&R Manufacturing's products and services.
 
As we embark on this exciting new journey, we want to assure you that our focus remains steadfast on delivering exceptional customer service and superior quality products. We appreciate your continued support and promise to work tirelessly to exceed your expectations in this new phase of our growth story.
 
For any queries or further information, please feel free to reach out to our dedicated customer service team.
 
Thank you for placing your trust in R&R Manufacturing.
WHAT WE DO
At R&R Manufacturing our mission is to be one of the world's leading fabricators of custom automation equipment including tubular and drill pipe cleaning machines, pipe conveying systems, and pipe handling equipment.
We specialize in the manufacturing and refurbishing of tubing and drill pipe cleaning machines, pipe transfer conveyors, loading conveyors, and thread protector cleaners. We also provide on-site repair work and maintenance on these items.
At R&R we have over 80 years of combined experience in hydraulic and electrical machine design and fabrication. If you need to move parts or equipment, we have the skills and knowledge to help make your task safer and more efficient.
We have a full engineering team that can bring your ideas to fruition, from the initial concept into a fully functional prototype, regardless of what industry your idea may benefit.